♪ 𝙃𝙊𝙏 𝙉𝙀𝙒 𝙍𝙀𝙇𝙀𝘼𝙎𝙀 ♪
𝐂𝐫𝐚𝐬𝐡𝐢𝐧𝐠 𝐄𝐚𝐬𝐭 𝐛𝐲 𝐀𝐥𝐲 𝐒𝐭𝐢𝐥𝐞𝐬 𝐢𝐬 𝐋𝐈𝐕𝐄! 𝐃𝐨𝐧'𝐭 𝐦𝐢𝐬𝐬 𝐭𝐡𝐢𝐬 𝐞𝐧𝐞𝐦𝐢𝐞𝐬-𝐭𝐨-𝐥𝐨𝐯𝐞𝐫𝐬 𝐚𝐧𝐝 𝐬𝐢𝐧𝐠𝐥𝐞-𝐩𝐚𝐫𝐞𝐧𝐭/𝐠𝐮𝐚𝐫𝐝𝐢𝐚𝐧 𝐫𝐨𝐜𝐤𝐬𝐭𝐚𝐫 𝐫𝐨𝐦𝐚𝐧𝐜𝐞!
𝟏-𝐜𝐥𝐢𝐜𝐤 𝐭𝐨𝐝𝐚𝐲!
BLURB
He's the bane of her existence.
She's the latest thorn in his side.
Until angry sparks hint at a passionate blaze.
Personal Assistant Hadley Crawford was already against her boss's decision to front a new band with a disgraced ex-rocker. Imagine her surprise when Viv's new bandmate is also the arrogant jerk from upstairs. So what if he's talented, hot, and captivating? People resist unhealthy attractions all the time.
What's the step below rock bottom? That's where Julian Campbell lives after the collapse of his former band and the death of his sister. A year later, things only get worse when his deadbeat brother-in-law drops off his niece and never comes back. The last thing he needs right now is his nightmare neighbor showing up to thwart his one chance at getting back on his feet.
But things get complicated when painful secrets turn a bitter rivalry into a risky attraction. What if the same fire driving them apart is the only thing strong enough to save them?
CRASHING EAST is an enemies-to-lovers and single-parent/guardian rockstar romance that can be read as a standalone.
Add to your Goodreads TBR➜ http://bit.ly/CE_GR
PURCHASE LINKS
US: https://www.amazon.com/dp/B08RY6Z3YD
UK: https://www.amazon.co.uk/dp/B08RY6Z3YD
AU: https://www.amazon.com.au/dp/B08RY6Z3YD
CA: https://www.amazon.ca/dp/B08RY6Z3YD
Universal: http://mybook.to/CrashingEast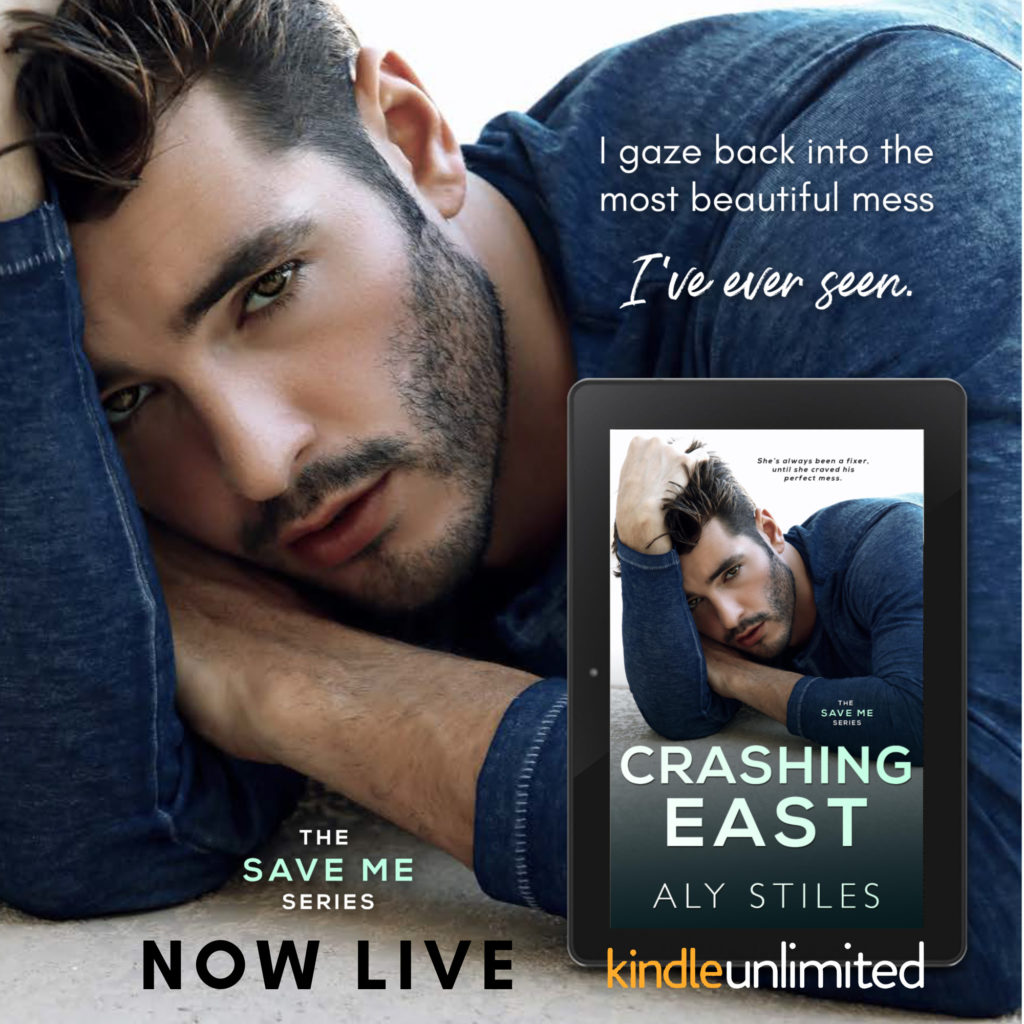 Catch up with the series:
Book 1 – Rising West ➤ http://mybook.to/RisingWest
Book 2 – Falling North ➤ http://mybook.to/FallingNorth
Book 3 – Breaking South ➤ http://mybook.to/BreakingSouth
TEASER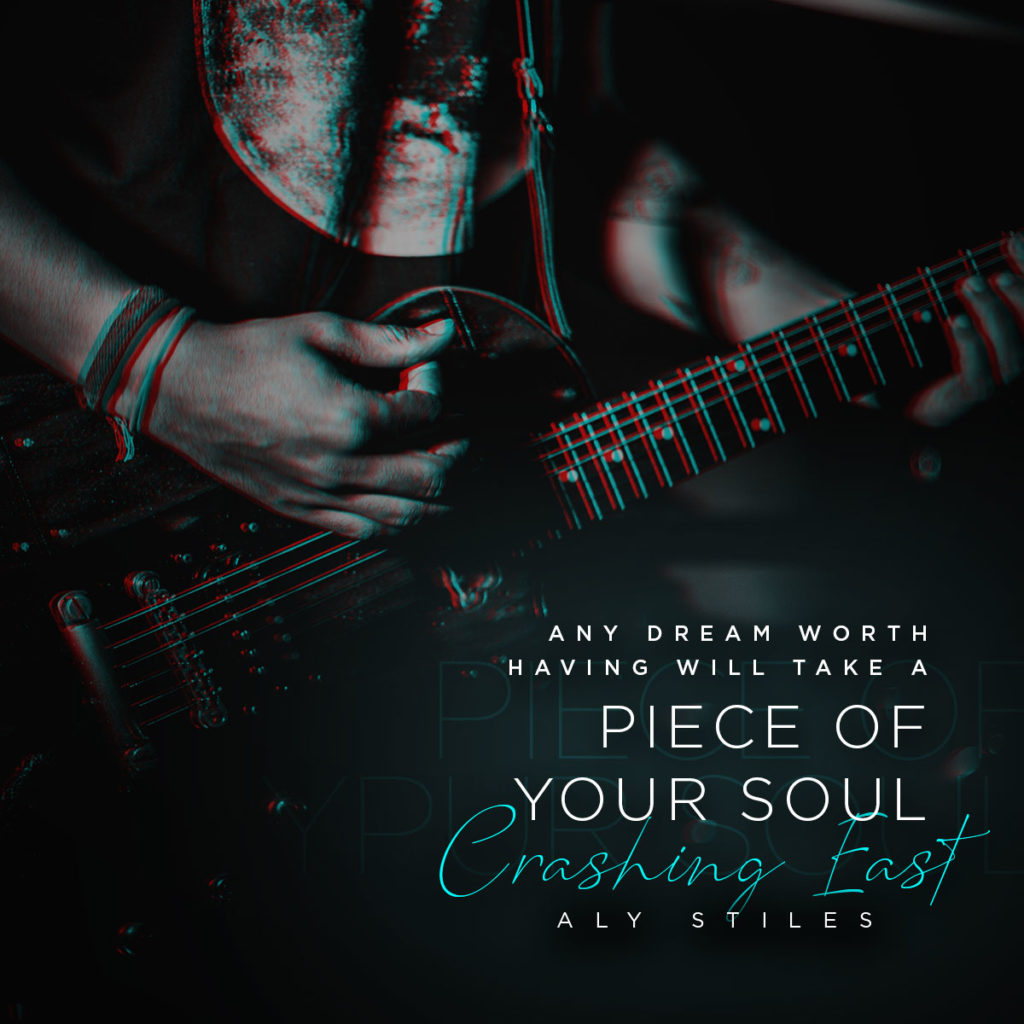 ABOUT THE AUTHOR
From angsty and dark to snort-laugh funny, Aly writes romance from her soul to yours.
AUTHOR LINKS
Amazon ➤ https://www.amazon.com/author/alystiles
Goodreads ➤ https://www.goodreads.com/author/show/20866879.Aly_Stiles
Facebook ➤ https://www.facebook.com/authoralystiles/
Facebook Reader Group ➤ https://www.facebook.com/groups/AlysBreakfastClub/
Newsletter ➤ http://www.subscribepage.com/r4a5s1
Promo Master List (bloggers) ➤ https://www.subscribepage.com/r4a5s1_masterlist
Instagram ➤ https://www.instagram.com/authoralystiles/
Twitter ➤ https://twitter.com/aly_stiles
Pinterest ➤ https://www.pinterest.com/authoralystiles/
Spotify ➤ https://spoti.fi/2BThWpZ
Website ➤ http://www.alystiles.com/
YouTube – Author Aly Stiles ➤ https://bit.ly/35ibyY8
*** ARC kindly provided in exchange for an honest review. ***
The author has such a way to write heartbreaking stories in a special way and incorporates music with a link to the characters deepest emotions. Crashing East got me from the beginning.
Hadley and Julian collided for the first time, a banter filled with angst and strong, tensed sexual vibes. It was already explosive.
Hadley had a complicated family and kind of black sheep for not fitting in their world. She is the PA of a famous singer who is her best friend. Her life was good until she had to deal with her infuriating neighbor, sexy jerk who knew how to push her buttons. She was a fixer and Julian was a complicated hot mess that would burn her if she wasn't paying attention.
Julian has to deal with his own problems and the scandal and collapse of his former band. Acting first and thinking afterwards, in his own world and doesn't give a damn about what people think. This broken man had to take care of his niece, an angry teenager left by her father when he just started to breathe again, to find a sense of hope when he got a chance to be part of a new band.
Behind all his angst, Hadley managed to see past his facade, a fractured man who had a tough life and assumptions from people, so far from the man people or media described him. A man with a big heart, caring for his family and trying to make the good choices.
Julian… le freaking sigh. His integrity and also his support to Hadley, a beautiful soul who had some tough time to get back on track.
I adored these two together. I went through a lot of emotions and my heart was beating so fast. It was like a tidal wave, when all the characters bared their emotions. It was beyond the love story, which was phenomenal by the way but showing unconditional love and endless, the capacity of forgiveness.
The author managed to write about strong female characters, helping the hero grow as he fell in love with them. His niece and the woman who stole his heart, writing a beautiful and emotional song, honest and genuine.
Just right in the feels!